Classes & Personal Training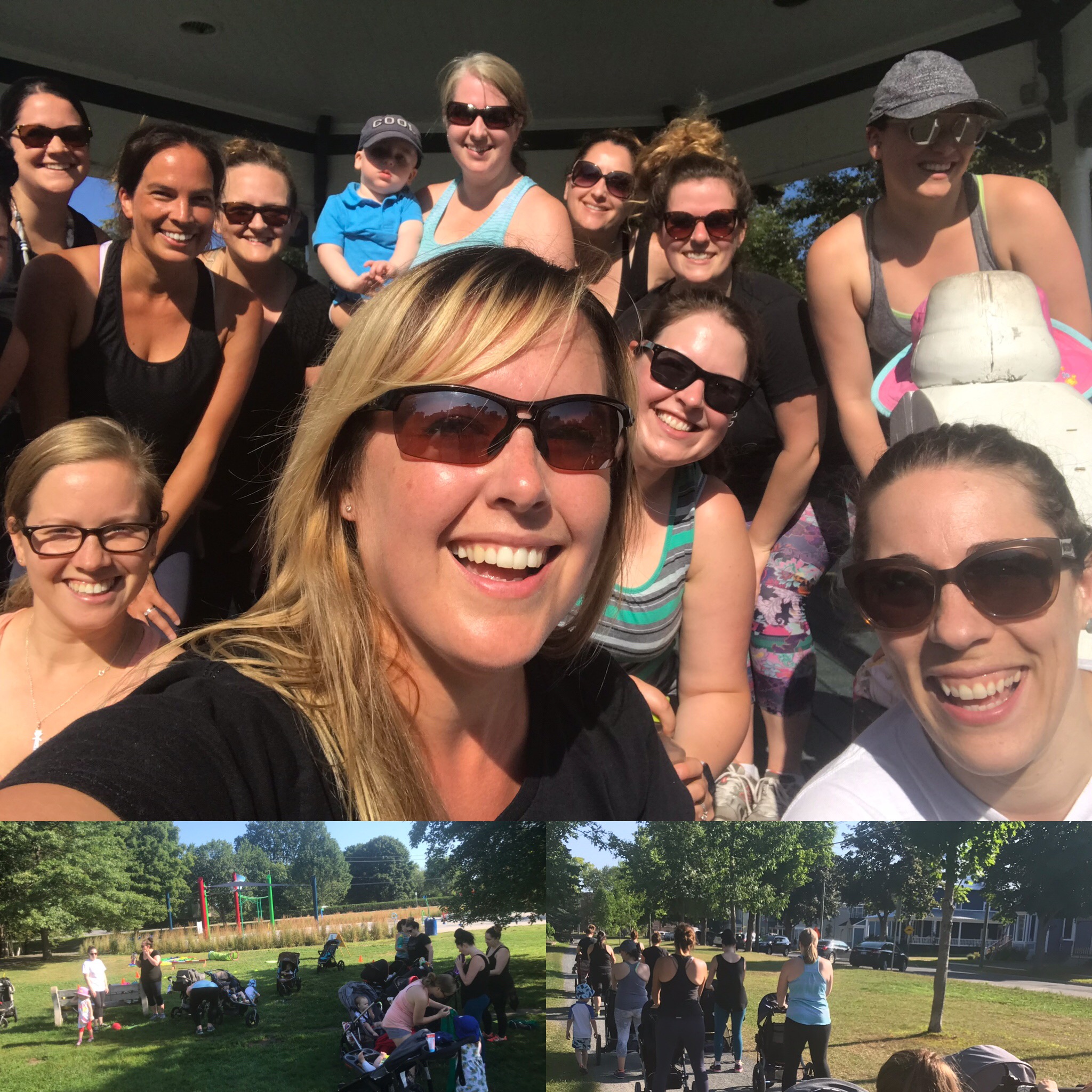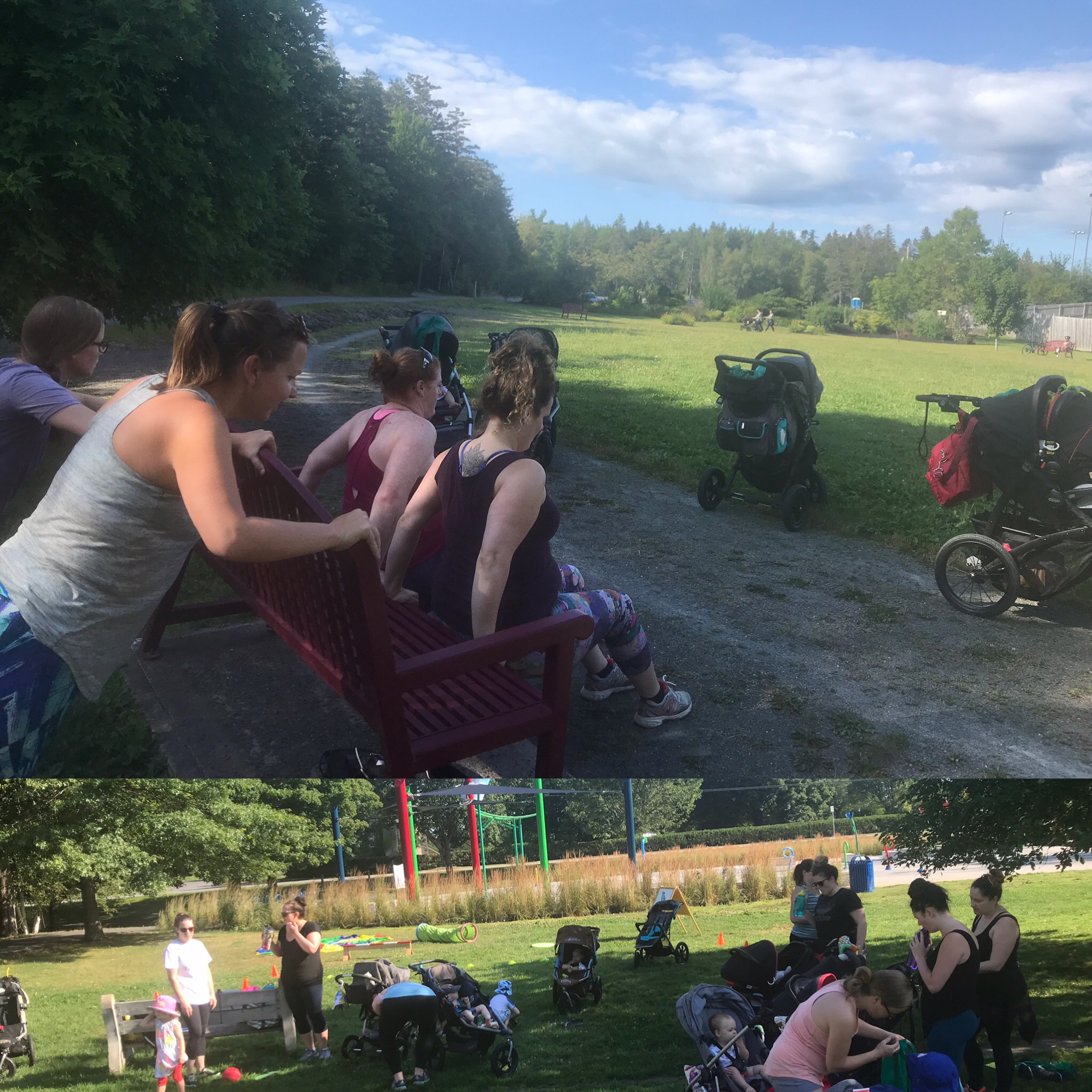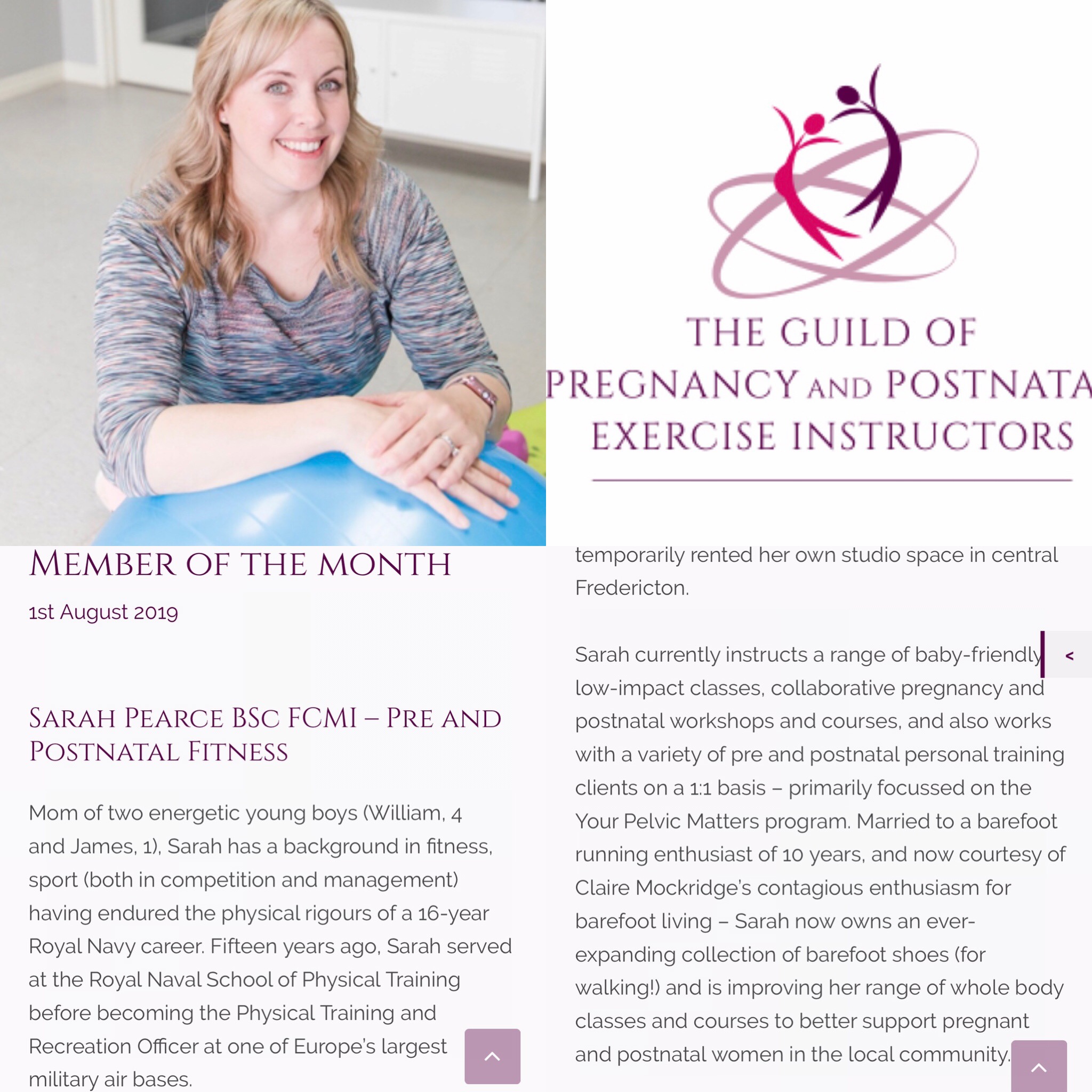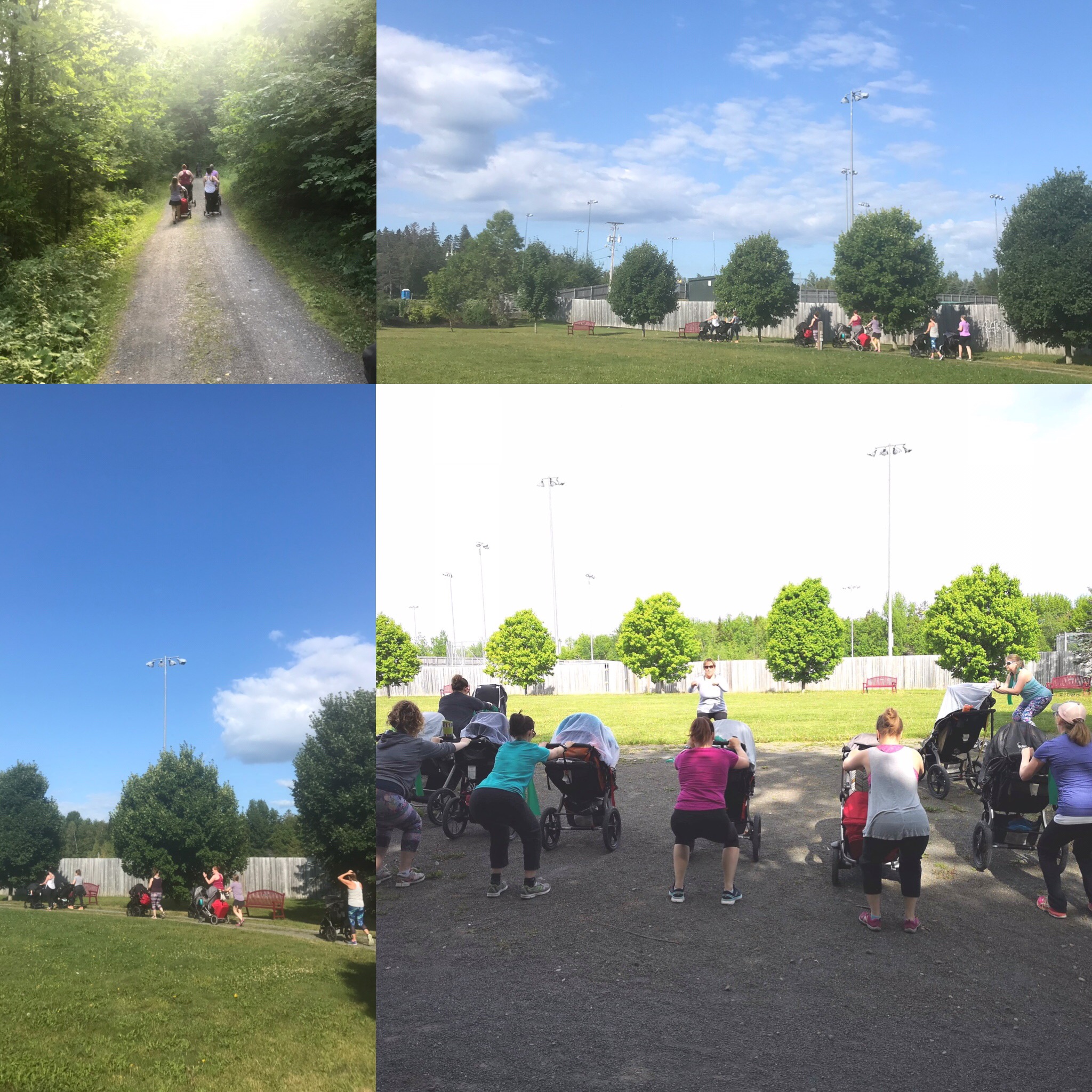 FITNESS. FUN. FRIENDS: STROLLER-BASED FITNESS CLASSES.
Current Programs & PT:
Get Stroller Strong this Fall! The class will include a warm up, walk, postnatal safe exercises including work on our core and posture, finishing with a cool down/gentle stretch. You can chose one of 2 timing options 9.30 or 10.30 start but you must be pre-registered for that class. Dates in infographic.
Unlimited Class Pass (9.30 or 10.30): $130
Drop-In (Non Available at present for OCT 2019) : $12 per class
Stroller Strong Fall Pass: UNLIMITED access to all Tuesday and Thursday pop-up Stroller Strong classes during October, November and December. It will include one FREE coffee from our friends at Enchanted Woods Play Cafe and a little surprise from our friend Jenny Rolls @Mama Yoga Break
(Fall Courses Currently Fully Subscribed - Reach out if you want to be added to the waiting list.)
What: Stroller Strong is a low-impact postnatal exercise/walking class designed by Sarah to be safe for moms from 6 weeks pp. and generally aimed at <6mths postpartum. Although ALL moms are welcome if little one is willing to stay safely in their stroller!
Where: We meet at Enchanted Woods and enjoy our time outside in Odell if the weather is good. If the weather is poor we meet at Grant Harvey Centre. There is a spare Tuesday in each month - just in case we have a class cancellation owing to weather.
An outdoor stroller with large inflated wheels, suspension/brake, wrist safety strap and bug net (summer months) are recommended for this class.
Want to register? Message Sarah with your email here or email: StrollerFiit@gmail.com
Payment will secure your class pass. Limited numbers available.
Specialist Personal Training
GET STRONG SAFELY: Pre & POSTNATAL PERSONAL TRAINING
One-on-one personal training will be delivered in a private venue or in a public space, at a time that suits your family. Depending on your package, you will be provided with a postnatal-safe bespoke program and the focus is on healthy recovery using body weight and resistance training, whilst maximising your time in short and effective workouts all designed for busy mothers. Specific Postnatal Core 1:1 sessions are also offered.
New for 2019 we have an Online PT Option (families need flexibility) & the long-awaited Mummy MVI.
2019 Pregnancy and Postnatal PT Pricing:
Get strong and aligned before you add impact…..
The Mummy MVI - 3 months , 3 years or 30 years postpartum? Join Pregnancy and Postnatal Fitness Specialist, 'Your Pelvic Matters Instructor' and 'Diastasis Detective', Sarah, for a comprehensive Mummy M.V.I. Find out more about this exciting new service? Sarah can come to your home and there is even an online option. Click here to learn more.
$60 for 60 min Personal Training session (In Studio, City Venue, Fredericton Southside & Oromocto*). (Including bespoke exercise follow-up email) For in-home PT a travel surcharge will apply.
$50 for 60 min Online Personal Training Session via webinar. (Must be over 18 and Canadian Resident) As the pregnant and postpartum body is so unique and for safety, this is a preferred service for current clients whom Sarah has assessed in person and who may need more flexibility- but if you are remote from Fredericton and/or would like to seek Sarah's advice and work together online get in touch.
Limited Spaces Available for Mummy MVI's in October and November. Waiting List open for all other Personal Training.
Specialist Postnatal Personal Training for Women with Abdominal Separation or Pelvic Dysfunction.
Following Claire Mockridge's holistic programs Sarah works with women to empower them with more knowledge and provide a different approach towards, hopefully, improving their symptoms. These programs embrace a very different approach involving lifestyle changes and homework (as well as what we learn during sessions) therefore private PT sessions with Sarah are either monthly or bi-monthly. There are no un-realistic and promised quick fixes, therefore after an initial conversation/meeting Sarah works with her clients over a 6 month timeframe.
The BREATHE Principle™ is a 7 Step Program for fixing diastasis recti. This is a NEW full-body approach to fixing abdominal separation. We're going north of the navel and south of the pubis here! In fact, as a Diastasis Detective I'll be helping clients in… Solving the Mystery Of Fixing Abdominal Separation!
Your Pelvic Matters™ is a step-by-step exercise and educational approach to Fixing pelvic floor problems. This is a NEW full-body approach to women's health, function and fertility. Gone are the days when we should solely focus on the pelvic muscles in an effort to heal, nurture and fix dysfunction. We're going north of the navel and south of the pubis here! And, we're educating you to help you understand why things aren't functioning optimally.
You will be offered a FREE 30 minute consultation with Sarah, to discuss your concerns and aims, and suitability for PT. (A waiver will be required for this appointment)
More Info:
PT Multiple Booking Offer: 3 x PT Sessions (60 min) $165 or 3 x Online PT Sessions (60 min) : $145
Free Smoothie at Sequoia Fredericton

Current Client Discount: Current PT clients of Sarah will get a 10% discount when they sign up for other classes/programs.

Clients of Grounded Health will receive a 15% discount on my programs.
(I understand that as a parent schedules may change at short notice- so please provide as much notice to me as possible. I have relaxed my cancellation policy for new parents with children <1 year age from 24 hours. As a postnatal client if you cancel your session with less than12 hours notice,or fail to show you will be required to pay 50% of the session fee. I retain the right to waiver this cancellation policy in circumstances I judge extreme.)